Suzanne Anker Suzanne Anker is a visual artist and theorist working at the intersection of art and the biological sciences. She works in a variety of mediums ranging from digital sculpture and installation to large-scale photography to plants grown by LED lights.Chairing SVA's Fine Arts Department in NYC since 2005, Ms. Anker continues to interweave traditional and experimental media in her department's new digital initiative and the SVA Bio Art Lab.
Her work has been shown both nationally and internationally in museums and galleries. Her books include The Molecular Gaze: Art in the Genetic Age, co-authored with the late sociologist Dorothy Nelkin, published in 2004 by Cold Spring Harbor Laboratory Press, Visual Culture and Bioscience, co-published by University of Maryland and the National Academy of Sciences in Washington, D.C
Sebastian Cocioba is a biology undergrad, CEO & founder at New York Botanics, LLC, an ornamental plant genetic engineering start-up located in New York City. He is also an independent researcher for the education-oriented biotech non-profit, Binomica Labs. His research focuses on the nutritional requirements of life and the metabolic basis of speciation as well as the development of open source hardware for use in the molecular biology setting both formal and amateur.
Tarah Rhoda received her BFA in 2010 from the School of Visual Arts in New York City, and she also studied at the Gerrit Rietveld Academie in Amsterdam. She is based in NYC and manages the SVA BioArt lab, researching live materials and exploring the intersection of art, science and technology. Her current work investigates the body as a miniature world— one with landscapes, weather, and systems of self-maintenance that produce a spectrum of minerals and artifacts.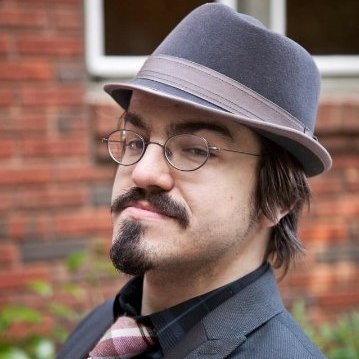 Wythe Marschall is a writer and Ph.D. candidate in the History of Science Department at Harvard, where he researches the intersection of biotechnology, ecology, and culture. Previously, Wythe lectured at Brooklyn College, curated art and science exhibitions and events in New York City, and worked in advertising, most recently as a copy supervisor at NeON (Draftfcb). His writing has appeared in McSweeney's Quarterly Concern and elsewhere.