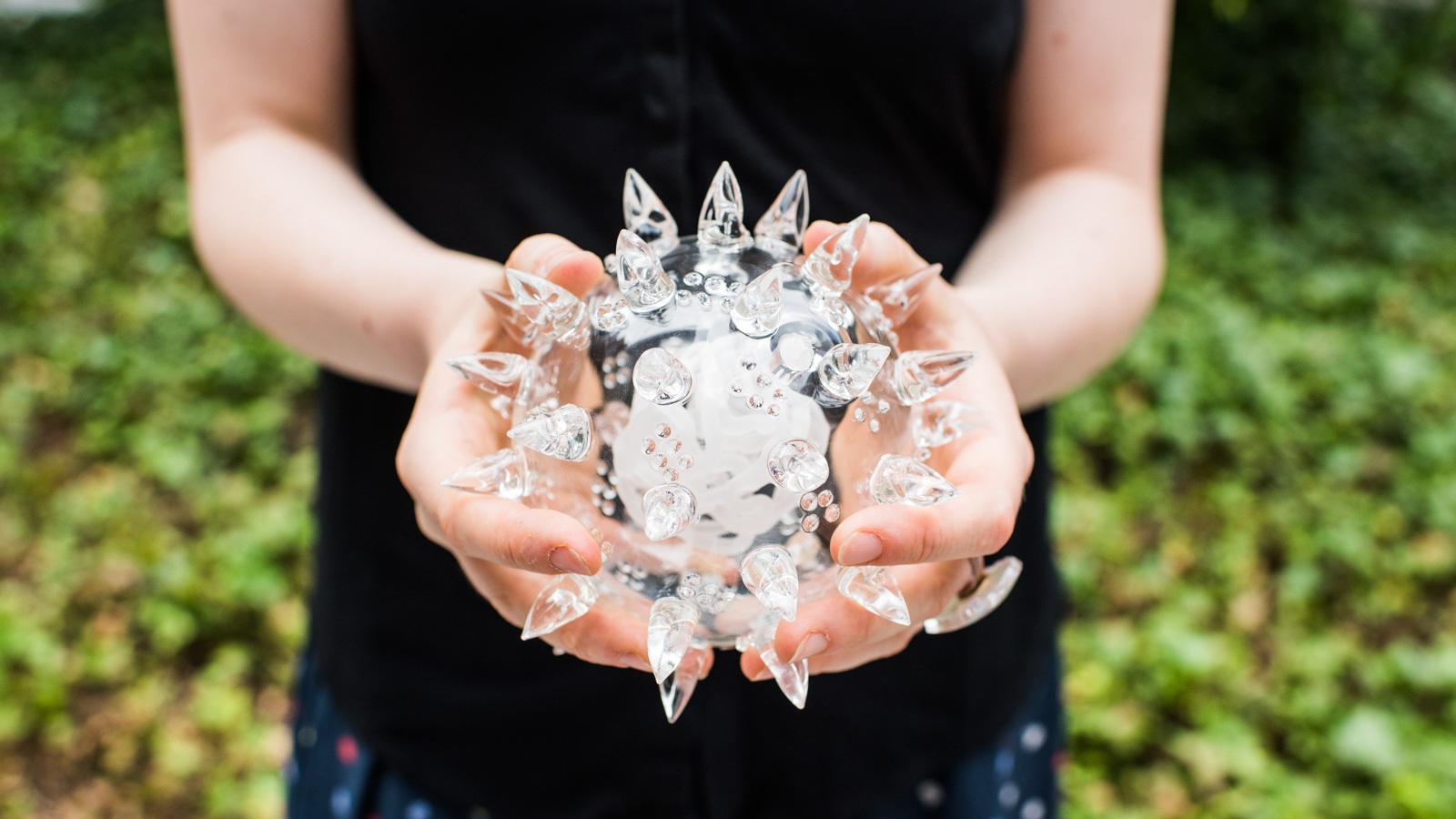 The Overall Winner of the Biodesign Challenge will take home the Glass Microbe, which will be passed to each year's winners. Created by artist Luke Jerram, the Glass Microbe is a unique artwork and symbol of the intersection of art, design, and biology.
The Runner-Up Prize goes to the team with the second highest score with regard to the judging criteria and a vote among the judges.
The Outstanding Presentation Prize is awarded to the team that produces exceptional visual renderings and models, and delivers an outstanding presentation at the Biodesign Challenge Summit that communicates their project in a clear and compelling way.
The Outstanding Field Research Prize goes to the team that takes the initiative to go out into the field and interview experts as well as potentially affected communities in order to find and understand the real social impacts of their project.
The Outstanding Science Prize is awarded to the team that designs and executes outstanding scientific experiments or exhibits mastery of scientific techniques. These students not only obtain an adept understanding of systems and structures in a scientific framework, but also consider the ethics and reproducibility of their work.
The Outstanding Social Critique Prize is awarded to the team that best explores and most clearly communicates a criticism of biotechnology through a social lens. The team's project will address the positive and negative effects of a technology or system on users and nonusers, potential societal reactions to these effects, and ways to mitigate negative ones.
Banner Image: Team Mutua, Southern California Institute of Architecture