University of Pennsylvania
Stabilimentum
Mónica Butler, Rebecca Van Sciver, Jiwon Woo
Latin for support, Stabilimentum is a couture mask that filters air using live spiders and the electrostatic properties of their silk. Inspired by the symbiotic relationship between humans and the microbiome, the fashion accessory creates a symbiosis between human and arachnid.
Probiome
Rebecca Hallac, Vincent Snagg
This smart bracelet automatically sprays surfaces with customized probiotics, containing Staphylococcus epidermidis, a bacterial strain that protects the skin from pathogens. The team developed a functional version that pairs with a computer keyboard to prevent MRSA infection in hospitals.
Seepscape
James Bartolozzi, Sarah Krueger, Morgan Snyder
How should we remediate greenhouse gases emanating from the ocean floor? Seepscape imagines an industry that harvests methane seeps using high surface-area blocks called gyroids, covered with methane-digesting bacteria Pseudomonas putida. Ships drop these blocks on the ocean floor, and months later harvest the ecosystem growing on them for commerce and industry.
Chitophany
Jenny Ho, Wing D. So
Cicadas are famous for the uniquely powerful song they make using a set of membranes, or tymbals, within the thorax. Inspired by the insect, Khitophany is a bio-instrument similar to these tymbals, made from chitosan, an industrial polymer derived from insect shells. The team wired chitosan tambourines to large amplifiers as part of an musical performance and installation piece.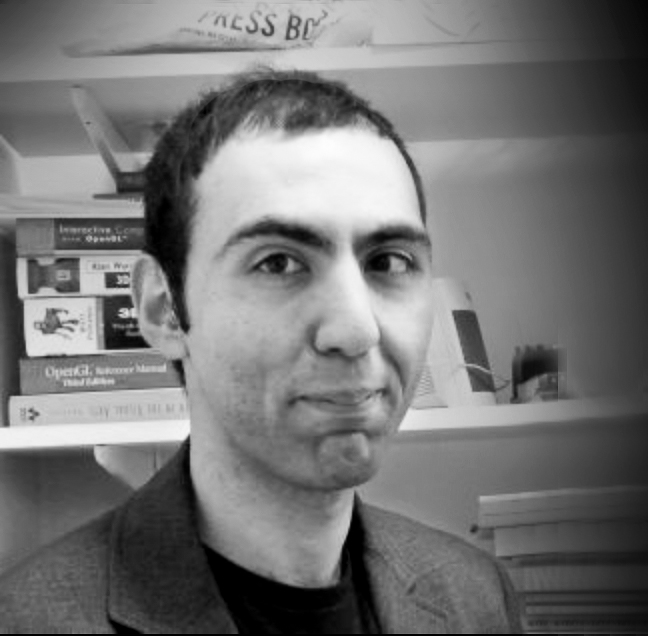 Orkan Telhan is interdisciplinary artist, designer and researcher whose investigations focus on the design of interrogative objects, interfaces, and media, engaging with critical issues in social, cultural, and environmental responsibility.
Telhan is Assistant Professor of Fine Arts - Emerging Design Practices at University of Pennsylvania, School of Design. He holds a PhD in Design and Computation from MIT's Department of Architecture. He was part of the Sociable Media Group at the MIT Media Laboratory and the Mobile Experience Lab at the MIT Design Laboratory.
Karen Hogan, Ph.D., is a Teaching Laboratory Coordinator in the Department of Biology at the University of Pennsylvania. Dr. Hogan received her B.S. in Environmental Biology from the University of Dayton and completed her Ph.D. in Ecology and Evolution with an emphasis in microbial and stream ecology from the University of Pennsylvania. Prior to her current position, Dr. Hogan worked in the Department of Biology as a Laboratory Instructor. Additionally, Dr. Hogan has worked as a field biologist for the Academy of Natural Sciences of Philadelphia and consulted on water quality studies for the Philadelphia Water Department and the American Water Works Association.