The University of Edinburgh
Mycterials
Laura Turpeinen, Fernanda Bolaños Alejos, Ivan Shpurov, Luis Guzmán Martinez
Mycterials introduces iron particles into a low-density media culture of mycelium to magnetically control the shape of theresulting structure. The objective is to expand the possibilities for design by exploring the integration of living organisms and nonliving technological devices and materials.
Pressure Dependent Bioluminescence
Wanying Zhang, Yi He, Robin Bishop, Gediz Elif Kocaoglan
This project focused on the idea of using bioluminescence in a number of different settings. By designing a cutting-edge biologically advanced cell-free system, we are able to make use of pressure activated bioluminescence. We make use of the 'PURE' cell-free assembly kit to manufacture the constituent parts of the luminescent system. The system has a variety of different applications and uses in our day-to-day lives.
https://biodesign.eca.ed.ac.uk/pressure-dependent-bioluminescence/
Nurture
Mark Williams, Tara Wight, Yingrui Ma, Safa Ajjan
The state of global food production is changing rapidly. The Nurture team is attempting to envision how the state of our food may look in 10 – 20 years time and discovering the problems we may face.
Nurture takes a new approach to eating and food preparation. Currently we are building a modular unit to contain our hydroponic and Spirulina growth systems, and we are also creating recipes for how people would be able to cook with this new ingredient, which we are putting in a cook book.
https://biodesign.eca.ed.ac.uk/edible-architecture-growing-meals-at-home/
Food & Waste Alliance: Enabling a Circular Food Economy
David Gómez Cabeza, Francisco Díaz, Lucy Havens, Cheewin Kittikunapong
Our project has three goals: (1) bring nature to city-dwellers, (2) design cities for sustainable living by default, (3) mitigate Nature Deficit Disorder. To accomplish these goals, we created a new kind of waste bin: the Digester. In addition to collecting food waste as standard waste bins do, the Digester produces fertilizer. The microbial communities in the intestine-like tube of the Digester extracts nitrates (liquid nitrogen), phosphates (liquid phosphorus) and potassium from food waste while consuming the food waste. The resulting nutrient-rich liquid fills the gap between the food production and food waste management industries, because the waste from food becomes fertilizer that supports the growth of more food.
The company selling the Digester, the Food & Waste Alliance (FWA) provides delivery service to help bring fertilizer to the farmers who need it. FWA also sells several products to accompany the Digester: seeds, fertilizer jars, plant pots, and odor solutions. The FWA offers a food delivery subscription service so that people can eat Digester-grown food and avoid over-consumption, which leads to both excess weight and excess waste. FWA tailors the food boxes to a customer's height, age and lifestyle in order to make sure the food the customer eats contains the appropriate amount of nutrients.
https://biodesign.eca.ed.ac.uk/the-digester-a-bin-for-a-circular-food-economy/
Bac-Net
Nabila Akhyar, Hongfu Li, Zongcheng Zhu
Currently, freedom of expression is majorly supported by the existence of numerous social media platforms. However, a number of people cannot enjoy such freedom due to local government restrictions, insufficient infrastructure, or others. Moreover, the recent scandal of Facebook and Cambridge Analytica exposed that our private information on the Facebook was sold to some organizations and companies. This personal information may be used to influence our filter bubble, then influence our thinkings. "Chris Wylie who is the former director of the Cambridge Analytica said that his works help Donald Trump's presidential campaign to garner unprecedented insight into voters' habits ahead of the 2016 vote and provided analysis for the Vote Leave campaign ahead of the 2016 Brexit referendum as well" (Scott, 2018). According to Samples (2018), " The harms of filter bubbles and echo chambers should be much more than alleged to justify government actions to "improve" our debates."
The Bac-net envisions a decentralized network to express and communicate in the near future. DNA information is an emerging and popular area. It can store far more information than the recent material and not easy to be ruined. It would be the next form of the communication. Bacteria is a good material of the bio-information because we transfer bacteria every day and the genetic information in the bacteria is very active. BAC-net is a new way to communicate in the near future. It does not aim to replace the originals but to provide a different approach to free access and exchange information.
https://biodesign.eca.ed.ac.uk/bac-net-freedom-to-communicate/
Plass
Luis Sousa, Finn Ickler, Jessica Nirkko
We are Plass. We believe that everything that lives has to eventually die. We don't believe in permanence, especially when it comes to manufacturing materials. Plastic degrades but never decomposes. Its affordability and convenience comes at a high price for our planet and environment.
Since 3D Printing became an effective mass production method, we decided it was time to put technology working in favour of the environment. We developed our 3D printed agar-based biodegradable plastic with embedded bacteria, Bio-Ink.
By injecting spores of our modified bacterium Bacillus Subtilis into a hydrogel ink solution, we managed to create an effective alternative to plastic that has a finite life. The activation of the spores is determined by the concentration of germination agents in the material, making it possible for us to control how fast the spores get activated. After enough spores have been activated, the material starts to degrade. Because the spores are stored in an anaerobic environment, atmospheric exposure, like a crack in the object, causes premature degradation.
Many industries have embraced Plass and our Bio-Ink range as their main plastic alternative source, which led us to now launch our home line, Bio-Ink+.
https://biodesign.eca.ed.ac.uk/plass-materials-that-die/
Second Skin
Wanting Chen, Yifei Li, Ivonne Robledo Casados, Craig Gilmour
At present, the textile industry is an irreplaceable part of our daily life. However, it hazards seriously to our natural environment. For example, The World Bank estimates that 17 to 20% industrial water pollution is owed to fabric dyes and treatments (Pereira L. et al, 2009). It is also mentionable that textile units produce atmospheric emissions during their various processes. Acetic acid and formaldehyde are two major emissions of concern in textiles (Parvathi et al, 2009). Therefore we decided to develop a durable and fashionable fabric to help people stop purchasing frequently. After two iterations we came up with the idea – the Second Skin.
https://biodesign.eca.ed.ac.uk/the-second-skin-future-cloth-production/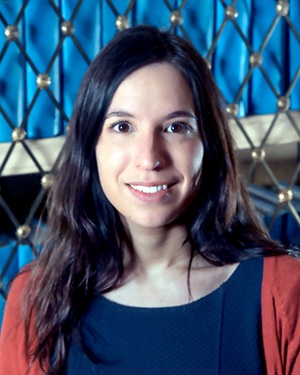 Larissa Pschetz is an interaction designer and assistant professor (UK lecturer) at the University of Edinburgh. She has collaborated with molecular biologists, social scientists, and the Edinburgh Genome Foundry in several research projects. Larissa studied Interface Design at University of Applied Sciences Potsdam, and completed a Microsoft-funded PhD in Design. Her professional experience includes work at design agencies such as HID in Hamburg, IXDS in Berlin, and companies such as IBM Research in U.S. and Microsoft Research in China and the UK.
Naomi Nakayama studies the functional designs of living organisms, especially ones from the plant kingdom, incorporating engineering approaches such as synthetic biology. Since 2013, she is a Chancellor's Fellow (a type of assistant professor) at the University of Edinburgh, and also a Royal Society University Research Fellow since 2015. In 2015, she started Biological Architecture Lab, an interactive community of researchers and artists in the Edinburgh area that explores sustainable society with more biological presence and influence. Naomi gained a PhD in Molecular, Cellular, and Developmental Biology from Yale University, USA, and embarked on biomechanics and biomaterials research during her postdocs at University of Bern, Switzerland, and Ecole Normale Superieure de Lyon, France.
Joseph Revans is a designer and student in Product Design at the University of Edinburgh. He is interested in how emerging technologies shape society and how society shapes emerging technologies. He participated in the 2017 Biodesign Challenge, working on a team with Eva Auer and Sean Greaves. The group's project, UK2029, was awarded the runner up trophy. Following this, the trio continues to work together, delivering biodesign workshops throughout the UK and the Netherlands, such as at Dutch Design Week and TU Delft.
Annegret Honsbein is a biologist with particular interest in synthetic biology involving cyanobacteria and microalgae. After earning a PhD in plant science she worked at the University of Glasgow as part of the UK 'Biodesalination' consortium that explored the possibility of using light-driven ion transport in cyanobacteria as an alternative and sustainable way for sea water desalination. In Edinburgh, she joined an international collaboration with the aim of engineering a synthetic chloroplast-like plant organelle that would reduce the amount of fertilizers needed for crop plants by fixing atmospheric nitrogen gas. She is currently a MSc Teaching Support Officer.