Zurich University of the Arts
Cyanobiome
Jennifer Duarte, Michelle Schmid, Mara Weber
A personal microbiome diagnostics kit allows users to detect concentrations of Bacillus subtilis in their gut by harnessing the bacterium's unique ability to generate electrical current. The project seeks to empower people's independence from the pharmaceutical industry and its products.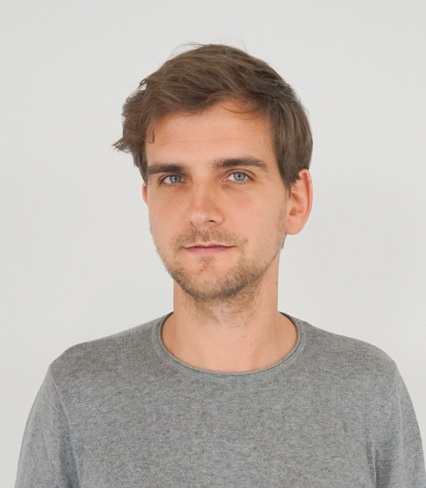 Clemens Winkler's work deals with ways of articulation and mediation, especially in the creation and revival of material-based language. Besides independent projects, he joined the Interaction Design Team and the Enactive Environments Research Group at the Zurich University of the Arts in 2013 as a research associate and lecturer. He researches and teaches primarily in the field of reactive materials, digital manufacturing processes, and design theory in interaction design and interdisciplinary modules. He is also a visiting lecturer in Material Futures at Central Saint Martins College London and the University of the Underground at Sandberg Institute, Amsterdam. Previously he studied industrial design at Burg Giebichenstein Kunsthochschule Halle, digital class at Universität der Künste Berlin, MIT Media Labs Boston, and graduated with an MA in Design Interactions from Royal College of Art, London.
Joëlle Bitton is an artist and a human-computer interaction researcher. She is currently the head of the BA Interaction Design at the Zurich University of the Arts. With her works, Joëlle explores a sense of intimacy and personal geography with machines and systems that are usually considered cold or unfriendly. In her doctoral thesis at Harvard Graduate School of Design, she created interactive fabrication processes with personal data as a way for individuals to have an intuitive control of machines. At MIT Media Lab Europe in Dublin, she explored the mediation of technologies in human relationships and their potential social impact, notably with the projects "RAW" and "Passages". She also conducted similar research studies on the creative uses of technologies at Culture Lab, Newcastle University. She advocates in her practice for open and inclusive conversations about technologies that could appear intimidating to some.