University of Pennsylvania
Perspect
Angel Xiao, Ana Beatriz Valente, & Katherine L. Hayna
Perspect helps individuals with Bipolar Disorder manage their symptoms when they are in danger of transitioning into manic or depressive states. It is a pen that helps users measure their mental well-being through electrodermal sensing and biosensing of the hand.
Flare
Tamara Prabhakar, Rachel Freilich, and Wade Miller
A user-friendly fecal monitoring system designed to analyze a patient's gut microbiome and detect ailments such as inflammatory bowel disease and colorectal cancer. The test kit syncs wirelessly with a phone app to display health data and transmit this data to a healthcare practitioner for more personalized care.
Nuri
Maia Yoshida and Dan Sipzner
Algae is a rich source of nutrients such as calcium, potassium, magnesium, and iron. Nuri is a new generation of nutritious, algae-infused boxed lunches to replace traditional processed meals.
Autonomy
Natasha Doherty and Minjun Chen
Autonomy is an exploration into the pork industry and how it affects people's lives.
Bi-Stable
Gerardo Cedillo and Sayla Tenenbaum
Bi-Stable explores the integration of microorganisms, such as E. coli and P. aeruginosa, into packaging materials to allow for shape-changing capabilities. When activated, the packaging breaks down and can be composted as to not contribute to landfill waste.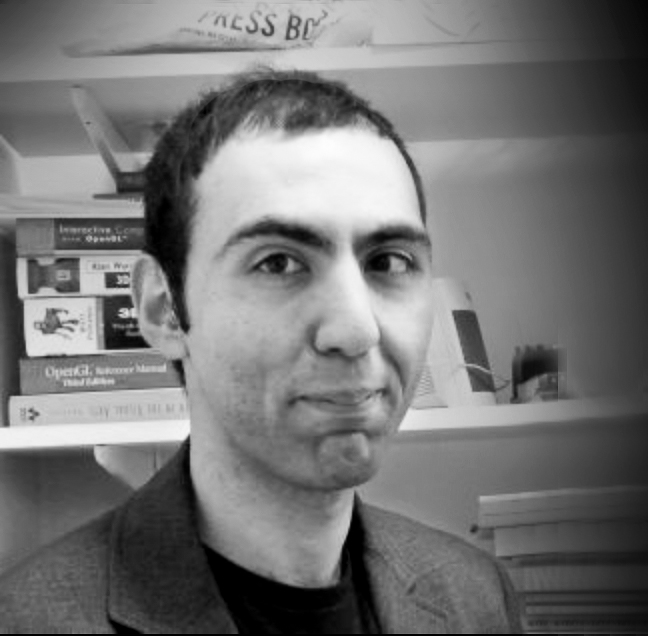 Orkan Telhan is interdisciplinary artist, designer and researcher whose investigations focus on the design of interrogative objects, interfaces, and media, engaging with critical issues in social, cultural, and environmental responsibility. Telhan is Assistant Professor of Fine Arts - Emerging Design Practices at University of Pennsylvania, School of Design. He holds a PhD in Design and Computation from MIT's Department of Architecture. He was part of the Sociable Media Group at the MIT Media Laboratory and the Mobile Experience Lab at the MIT Design Laboratory.
Karen Hogan, Ph.D., is a Teaching Laboratory Coordinator in the Department of Biology at the University of Pennsylvania. Dr. Hogan received her B.S. in Environmental Biology from the University of Dayton and completed her Ph.D. in Ecology and Evolution with an emphasis in microbial and stream ecology from the University of Pennsylvania. Prior to her current position, Dr. Hogan worked in the Department of Biology as a Laboratory Instructor. Additionally, Dr. Hogan has worked as a field biologist for the Academy of Natural Sciences of Philadelphia.