The University of Edinburgh
UK 2029
Eva Auer, Sean Greaves, & Joseph Revans
UKEW 2029 explores how the socio-political landscape of the United Kingdom could interact with advances in biotechnology. A collection of physical artifacts, photographs, and text bring to life a possible future in which biotech is ubiquitous. Learn more about UKEW 2029.
Cybele
Maia Lyall, Circle Lu, Muhamad Iqbal, & Panayiotis Pavlides
Cybele, an interchangeable asexual incubator, envisions an artificial womb as a new mode of reproduction where families take equal part in growing a fetus. With Cybele, parents are able to create and incubate their children on shift without sexual interaction or restrictions of gender. Learn more about Cybele.
Microbial Architecture
Ruobing Hao and Xinwei Du
Microbial Architecture imagines what a building would look like from the eyes of microorganisms. It envisioning a world where the real authority comes from nature, which challenges the value of human-centric dominance. Learn more about Microbial Architecture.
Fairyland
Corentin Mollier, Shan Lu, Shannen Tioniwar, & Zezhong Wang
Fairyland is an ecosystem that detects air pollution and enhances childrens' relationship to nature. Learn more about Fairyland.
Bio-Data Display
Yu Liu, Titi Luo, & Roxana Karam
Bio-Data Display shows how a physical representation can communicate and elicit reflections on data using the power of biology. Learn more about Bio-Data Display.
Sharebiota
Alejandra Grandon, Kirsty Millar, & Yuxi Liu
Sharebiota expands on recent discoveries that humans and their pets share beneficial strains of bacteria leading to healthier immune systems. It is a public installation that integrates collection, production, and distribution of dog microbiota. Learn more about Sharebiota.
Olfact
Karen Campa, Katie Dobberstein, Fabien Florek, & Corinna Hartinger
If a scent can trigger a memory, why can't it capture it? Olfact encapsulates genetically engineered bacteria in a piece of jewelry to allow the wearer to capture a scent photograph/moment in time. Learn more about Olfact.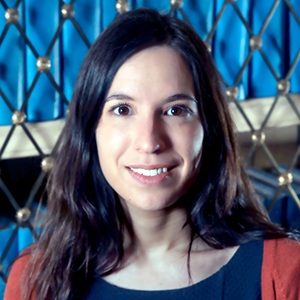 Larissa Pschetz is an interaction designer and assistant professor (UK lecturer) at the University of Edinburgh. She has collaborated with molecular biologists, social scientists, and the Edinburgh Genome Foundry in several research projects and is currently integrating synthetic biology themes in the school of design at the University of Edinburgh. Larissa studied Interface Design at University of Applied Sciences Potsdam, and completed a Microsoft-funded PhD in Design. Her professional experience includes work at agencies such as HID in Hamburg, IDxS in Berlin, and companies such as IBM Research in U.S. and Microsoft Research in UK and China.
Naomi Nakayama is a biologist with interests in the functional designs of living organisms. Since 2013 she is a Research Fellow and the leader of Biological Form + Function Lab at the University of Edinburgh. In 2015, together with likeminded colleagues from diverse backgrounds, she launched the Biological Architecture Lab, an interactive community of researchers and artists attempting to make our urban world more biologically inspired. Naomi studied botany and developmental biology in California and Connecticut, US, and embarked on biomechanics and biomaterials research during her postdocs in Bern, Switzerland and Lyon, France.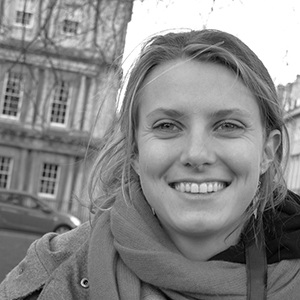 Anais Moisy is a designer and research associate at the University of Edinburgh. With a multidisciplinary background in biology, maths, and design, she is currently based at the Edinburgh Genome Foundry, a DNA-assembly facility, where she designs interface concepts and collaborates in several projects. Anais has worked with Autodesk Bionano research group in the development of the Genetic Constructor, a new CAD tool for biologists, and has worked with the Design informatics team to explore what it means to design with living organisms.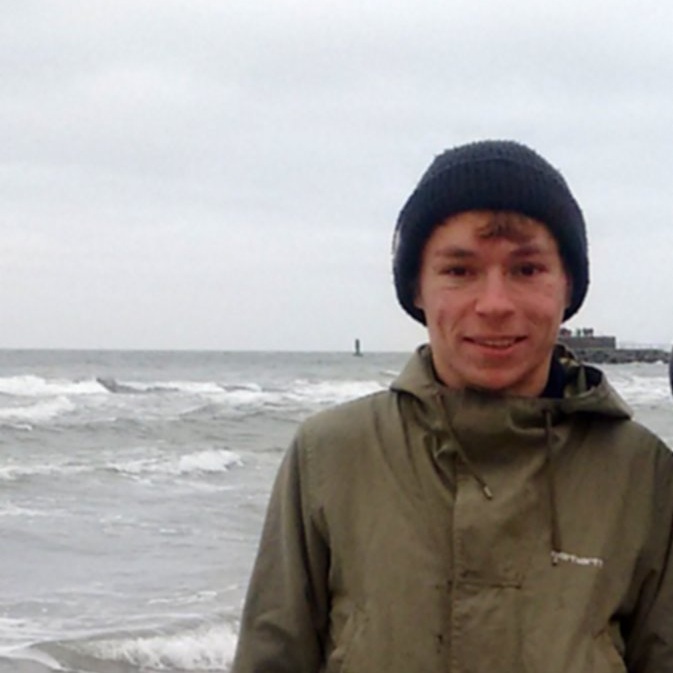 Eric Thorand is a PhD student in Cell and Molecular Biology based in the Centre for Synthetic and Systems Biology at the University of Edinburgh. His work aims to understand how cells can morph into different cell types and change their shape in response to mechanical cues. He holds a Master's degree in Theoretical Mechanical Engineering, previously studying the plastic deformation of alloys and the pattern formation in fluid flows.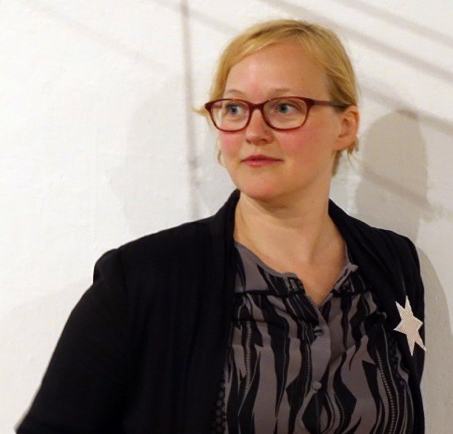 Bettina Nissen is a designer and research associate in Design Informatics at the University of Edinburgh. With a background in digital fabrication, product and interaction design, she has a continuing interest in the transforming materials and materiality of design and how we design with evolving matter. Increasingly Bettina's research interest has expanded into data materials and how we encounter, engage or communicate with and through them. She has exhibited her design work internationally in Berlin, London, Milan and New York and is an AHRC funded PhD Candidate in Digital Media at Culture Lab, Newcastle University.