Organic Remediation Materials ORM
Joi Sen Jireh León Bernal, Marcos Esteban Cruz del Valle, Stefano Dragotta Silva, Tania Parlange Aguirre, Astrid María Barillas de León, Christian Josué Leal Ruiz
The ORM project aims to reduce waste from the construction industry. By using bacteria to bioremediate this waste, we will create a low cost material that is integrated into the current construction system.
The ORM product is an organic material, so it can be used in different spaces. For the properties of compaction, a paving stone with modular shape is proposed. The shape allows for more organic patterns that adapt in different environments.
A color typology, based on the diverse textiles seen throughout Guatemala, creates a sense of belonging through the representation of our rich cultural heritage.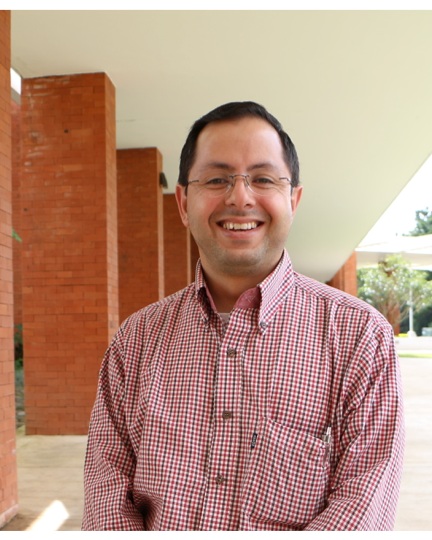 Roberto Enrique Sosa is an Architect with a Master's degree in Planning and Urban Management. It also has a specialization in office design and furniture design. It has combined his professional career with University teaching, being a University professor from 2002 to the present day. He has participated as a consultant and researcher in high impact projects and is interested in the development of new materials and technologies in the field of architecture, furniture and urban equipment.
Luis Ricardo Alvarez Giron
Luis Ricardo Alvarez Giron has a Ph.D. in Entomology, an M.Sc. in Entomology, and a Master's Degree in Business Administration (MBA). He is an Agronomist Engineer, Post Doctorate in Polyce Science, Technology and Innovation.