Rensselaer Polytechnic Institute
Live(r) Clear
Amanda Harrold, Kathleen McDermott, Jacob Steiner and Perrine Papillaud
A living membrane on the surface of toilet bowls, Live(r) Clear traps estrogen and other pharmaceuticals excreted in urine. Today's sewage systems do not filter these compounds, which end up damaging the aquatic ecosystem in waterways. Live(r) Clear addresses this problem before it enters the municipal pipes.
Bio Brush
Diana Alvarez, Andrew Dines, Janice Ho, and Sarah Notis
Not just a toothbrush but a healthcare device, Bio Brush's sensors collect health data while users brush their teeth. Such readings include nutrition, inflammation, and imbalances in the oral microbiome. The devices comes paired with a bioreactor in its base that can produce nutrients and restore a healthy microbiome. Finally, Bio Brushes network their data, providing doctors with real-time epidemiological information.
Lifeink
Gary Shea, Natalie Cestero, Yvonne Marcoux
Envisioned as an alternative to pills or transdermal patches, the temporary tattoo both diagnoses vitamin deficiencies and delivers cocktails of nutrients and pharmaceuticals through the skin. LifeInk is a living tattoo made with bioengineered algae that acts as a biosensor, drug producer, and delivery system to the wearer. Designed to last as long as the course of treatment, the algae change color when no longer active.
P.O.D
Clare Severance, Maria Michails, Sean Concannon and Dan Seel
Designed for people living in cities with high air pollution, P.O.D. is closed-loop air filtration mask that uses genetically engineered plants and an aeroponic growing system to deliver fresher air to the wearer. The system doubles as a fashion-forward accessory containing edible microgreens for snacks on the go.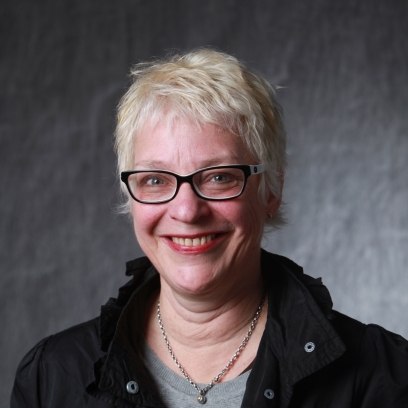 Kathy High is an interdisciplinary artist working in the area of technology, science and art. She produces videos, photographs, writings, performances and installations about gender and technology, empathy, and animal sentience.
Her most recent art works include a video documentary about green or natural burials, entitled Death Down Under; and a performance/visual arts project called Blood Wars that uses white blood cells to test an individual's strengths.
She has received numerous awards for her video works including grants from The Rockefeller Foundation, New York State Council on the Arts, and the National Endowment for the Arts.