Handmade
Chenshan Gao, Wenjing Liu, Winnie Yoe
The project is a toolkit for collecting and storing family hand microbiomes for use as cooking ingredients. Inspired by idioms like the "taste of mother's hands," the project explores heredity under the lens of the human holobiont.

Phytobionic
Mamoun Nukumanu Friedrich-Grosvenor, Rita Wang
Phytobionic imagines the evolution of hybrid sensory organs made through a synthesis of plant, bacterial, human, algal, and fungal tissues, which alter the human experience and illuminate livable worlds.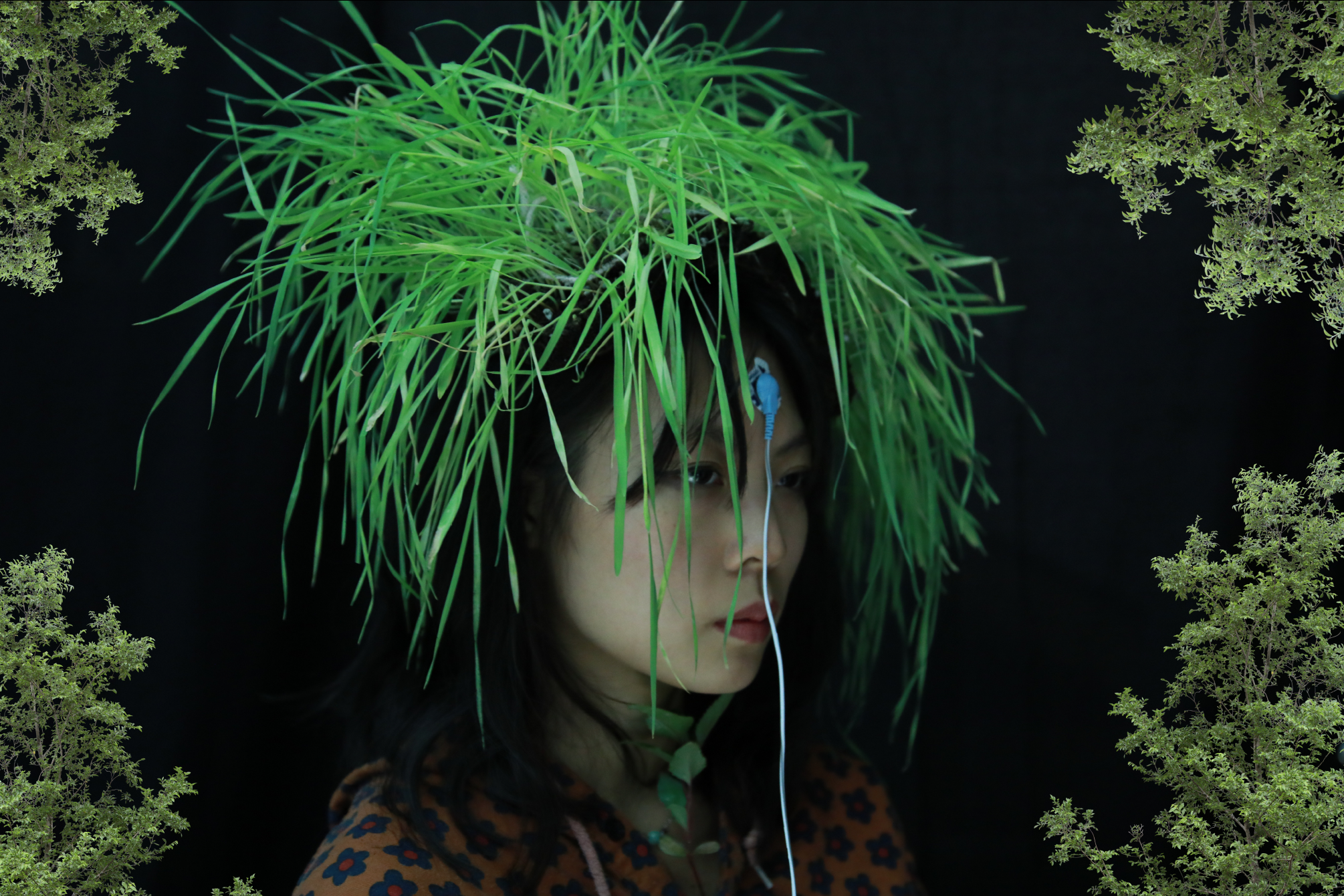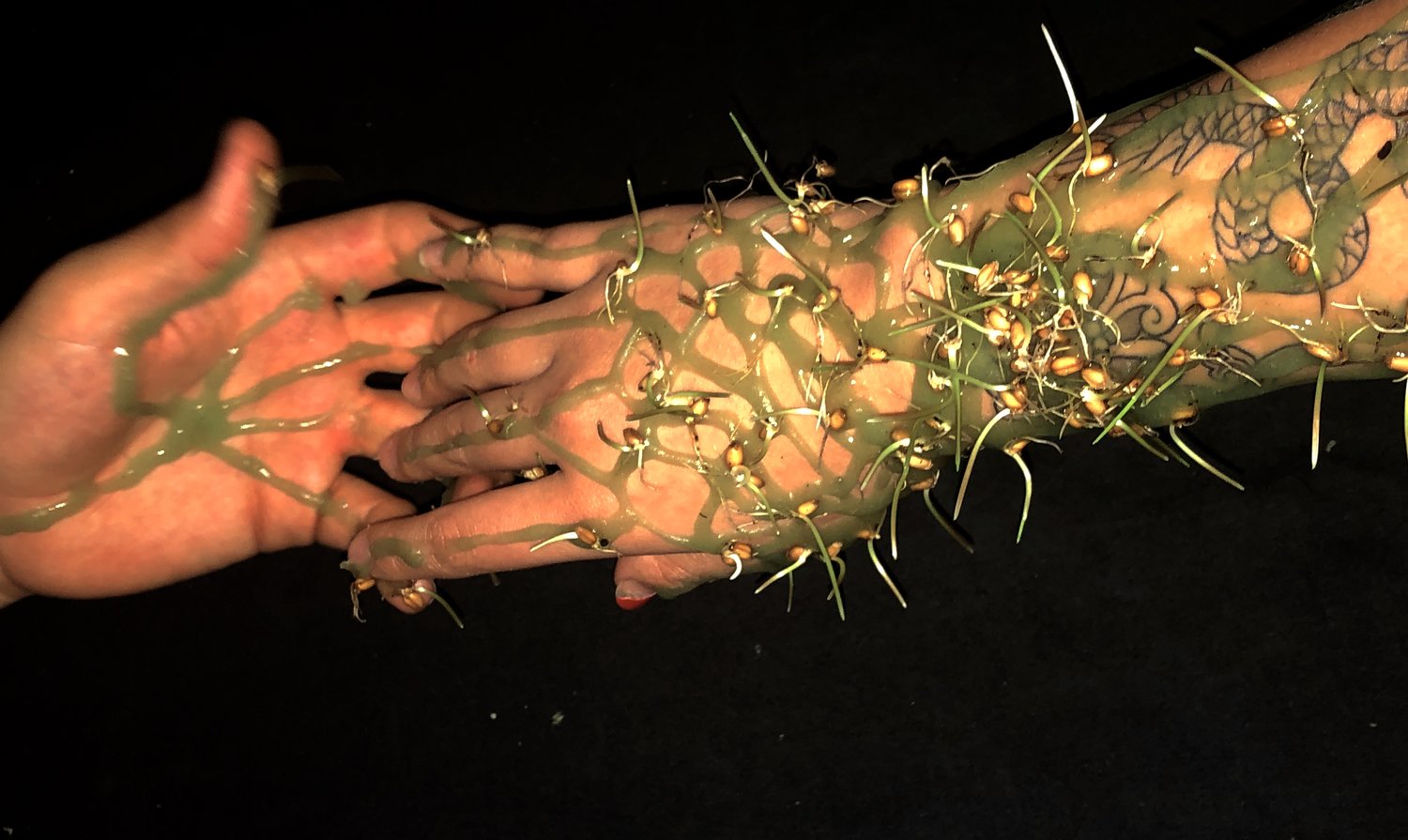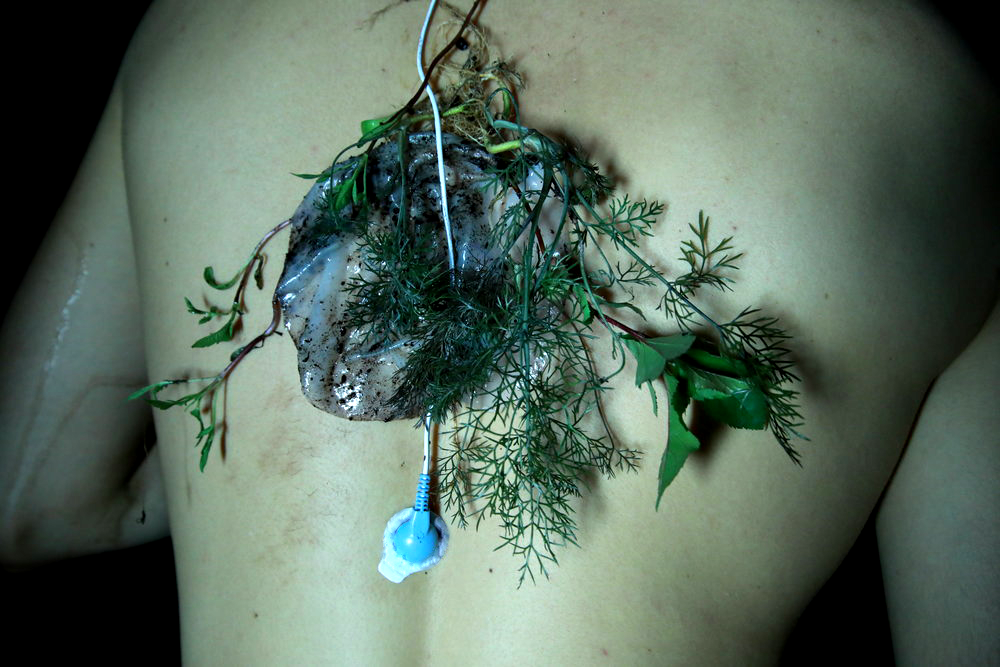 Dr. Elizabeth Hénaff is a computational biologist and designer. At the center of her research is a fascination with the way living beings interact with their environment. This inquiry has produced a body of work that ranges from scientific articles in peer-reviewed journals, to collaborations with landscape architects, to artist residencies in environments from SVA to the MIT Media Lab.
She has made contributions to understanding how plants respond to the force of gravity, how genome structure changes in response to stress, and most recently has turned her attention to the ubiquitous and invisible microbial component of our environment. Some recent highlights include the design for the bioremediation of a local toxic Superfund site which won a design competition, had a gallery exhibit, and a scientific publication.
Her academic trajectory started with a Bachelors in Computer Science, followed by a Master's in Plant Biology (both from UT Austin) and a PhD in Bioinformatics from the University of Barcelona, followed by postdoctoral work at Weill Cornell Medicine and the MIT Media Lab. More information can be found at elizabeth-henaff.net
Banner image: Michael D. Beckwith, The Leeds Library