What is the Biodesign Challenge?
The Biodesign Challenge offers university students the opportunity to envision future applications of biotechnology in a competition that highlights student work. Our organizers connect classrooms with a team of biologists and experts to guide the students as they develop their ideas.
At the end of the semester, the winning teams are invited to New York City to showcase their designs in front of members of the academic, industrial, and design communities at the Biodesign Summit in June of each year.

What are students saying?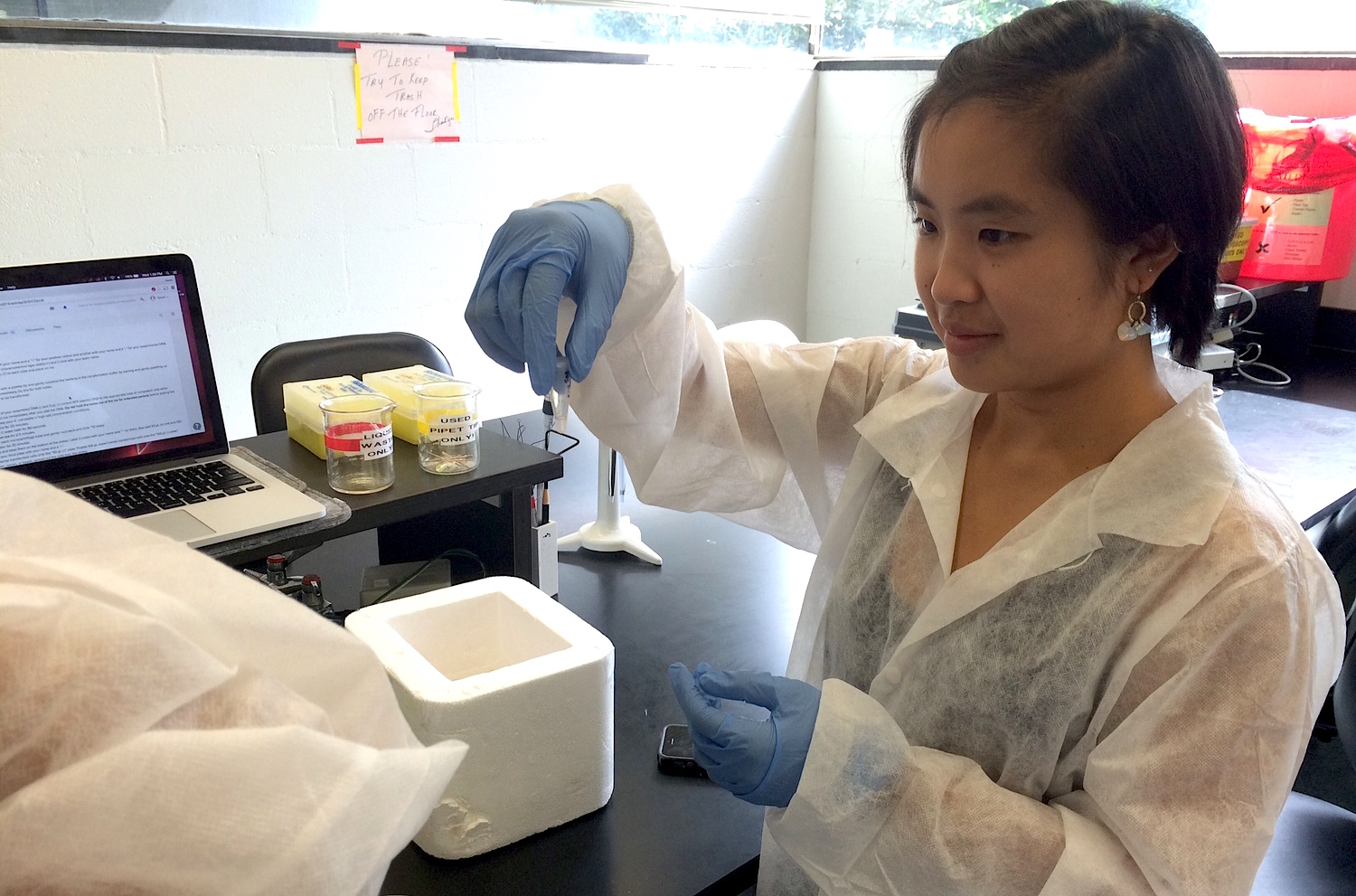 "A perfect fusion of biology and art that I have never seen offered before."
- Student survey response, RPI

"I learned that designing grounded in biodesign is not a limitation, but a lens through which I had never looked to consider the limitless possibilities that arise in combining biotech and design."
- Student survey response, NYU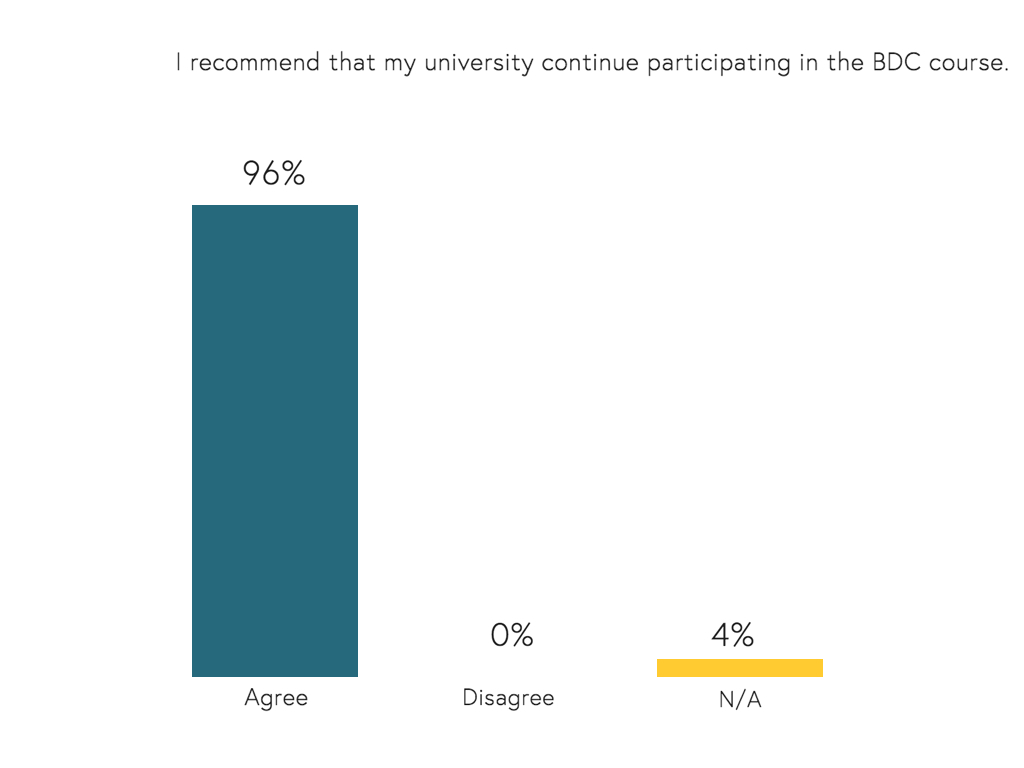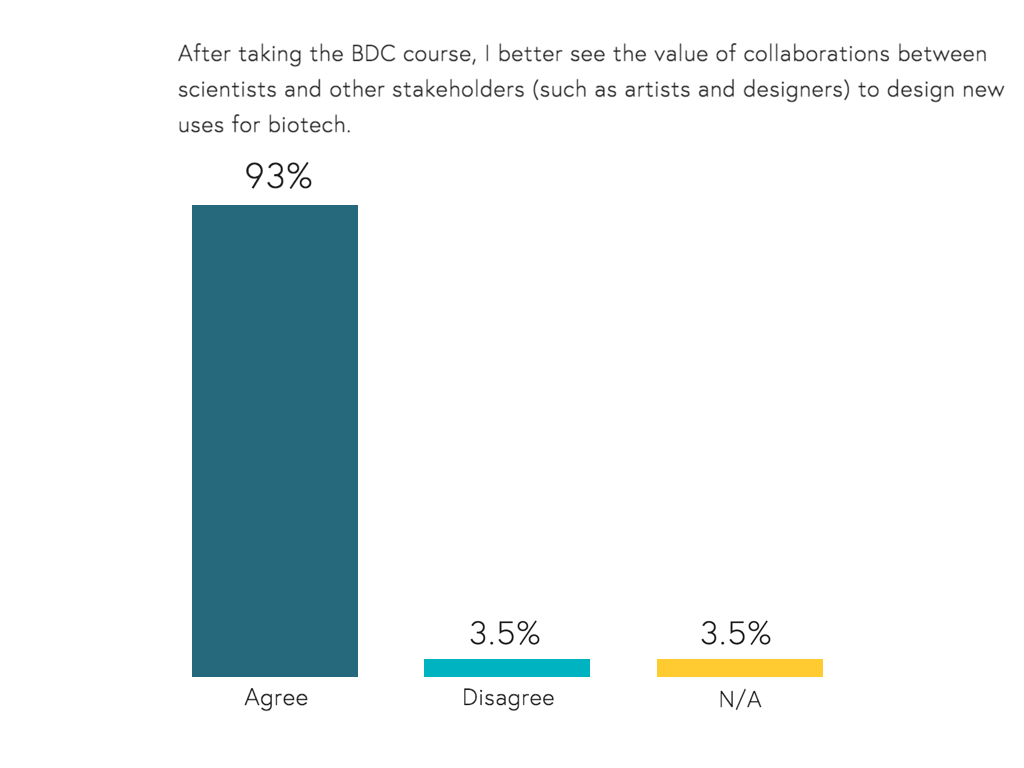 "Never before had I had a sense of being able to create something truly new and relevant to a field (even when I had no clue of what I was doing at times). This is something that I had never been able to experience in a class."
- Student survey response, UPenn

"I learned the importance of art in science and science in art. I learned that the two aren't polar opposites but rather different mindsets that both want to create something wonderful."
- Student survey response, RPI

Why design?
Design plays an integral role in the development of any technology. All products start as a design process before they're brought to market. For an emerging technology, designers' visions both anticipate and inspire new applications. Their visions drive the scientific community and also influence society's desires around technologies.
Biotechnology is unique because it harnesses life. Life as a technology introduces new capabilities and raises new concerns. Biotechnology has brought about new medicines and greener modes of production. It has also created new risks. As the science finds its way into our world and our products, designers need a full understanding of these concerns, so that when they are asked to design with biology, they do so creatively, thoughtfully, and ethically.
Daniel Grushkin is founder and director of the Biodesign Challenge. He is co-founder of Genspace, a nonprofit community laboratory dedicated to promoting citizen science and access to biotechnology. Daniel has been a Fellow at Data & Society, a Fellow at the Woodrow Wilson International Center for Scholars, and an Emerging Leader in Biosecurity at the UPMC Center of Health Security. As a journalist, he has reported on the intersection of biotechnology, culture, and business for publications including Bloomberg Businessweek, Fast Company, Scientific American and Popular Science.
Veena Vijayakumar is the Program Manager of the Biodesign Challenge. She studied Art History and Integrative Biology at the University of Illinois at Urbana-Champaign, then went on to receive an MA in Museum Studies from San Francisco State University. Veena has worked at museums such as The Exploratorium in San Francisco and the Museum of Modern Art in New York where she focused on audience development and public programming. Veena's research, programs, and writing highlight the value of interdisciplinary instruction in informal education spaces, namely its potential to make learning more rich and accessible to general, non-"expert" audiences.
Malika Reid is an art director and product designer. Prior to becoming a designer, she did fundraising and development for several youth-based and environmental nonprofits. Her passion projects lie at the intersection of design and social good.
Marian Shaw is the Communications Intern of the Biodesign Challenge. As a part of the team, she promotes the demystification of scientific knowledge to the general public through writing and spreading news about topics related to biodesign and similar fields. She is an undergraduate junior at New York University, studying Chemical and Biomolecular Engineering. As both an undergraduate researcher and bioart intern at Tal Danino's synthetic biology lab at Columbia University, she applies her passion that occupies the nexus between art, design, and biology.
Karen Hogan
President
Karen is CEO and cofounder of Biorealize, Inc. She has developed and taught curricula in introductory biology, microbiology, and biological design at the University of Pennsylvania. Karen earned her BS in Environmental Biology at the University of Dayton and PhD in Ecology and Evolutionary Biology from UPenn.
Christina Agapakis
Vice President
Christina is Creative Director of Ginkgo Bioworks, a biological design company based in Boston. During her PhD at Harvard, she worked on producing hydrogen fuel in bacteria and making photosynthetic animals. She has taught designers at the Art Center College of Design and bioengineers at UCLA, and she once made cheese using bacteria from the human body.

Orkan Telhan
Secretary
Orkan is Associate Professor of Fine Arts - Emerging Design Practices at UPenn and Chief Design and Technology Officer at Biorealize, Inc. He has a PhD in Design and Computation from MIT. His work has shown at the Armory, Ars Electronica, MIT Museum, Museum of Contemporary Art Detroit, and the New Museum, among others.

Alison Irvine
Alison graduated from Eugene Lang College The New School with a degree in Theater and Interdisciplinary Science and studied political theater at The Freie Universität in Berlin. She received the Hunt Fellowship as a theater artist, and has written articles on art, science, and social justice for Imagine Science Films and The Center for Genetics and Society.

Stacy Abder
Stacy is Chief Operating Officer at Data & Society. Her experience includes strategy and management consulting, business development, and client relations for The Center for Effective Philanthropy, The Chartis Group, and nonprofits across the Bay Area and East Coast. She holds an MBA with a concentration in nonprofit strategy from Yale School of Management and received her BA from Harvard University.